NEWS & EVENTS
Events!
May 18- Blending Party:
We have decided to offer two dates (and move it to warmer months) for our blending party this year! Here are the details of the event: John will start off with the basics of blending theory and then each couple will create two bottles of their own blend. After everyone has bottled, labeled and corked their winning wine we will hold a blind tasting and the winners will be announced! It will be followed by a traditional Zamborelli Italian feast to pair with your new blends (well, the good ones anyways!). The second bottle is yours to take home to show off to your friends. Winners, of course, receive bragging rights for the whole year! At last years event, the 2 year reigning champs were taken down by the underdogs but they have promised to win the title back with gusto! Dare to challenge them? The date is Saturday, May 18 at 4pm. Cost is $120 per couple and we only have enough space for 7 couples at each event.
Call,
email me
, or come in to the winery to get reserve your spots on the wait list!
May 19 - Taste of the Creston Wine Trail: Join us out in the rolling hills of Creston where you will find five diverse wineries and an olive oil producer. Stop in and meet the owners/winemakers, sample fine wines, olive oils, tapas, entertainment and a barrel room experience. August Ridge will be featuring Central Coast Creamery cheese to pair with our unqiue Italian varietals. Sunday, May 19th from 11am to 5pm. Wine tasting is complimentary! Call 805-238-2321 for more information or visit www.crestonwinetrail.com.
June 7- Atascadero Main Street: I will be pouring at the Atascadero Main Street's evening event. Come visit some of our great local shops and taste some local wines. The event will be from 5:30 -8pm. Visit Atascadero Main Street's website for more info! My location to come…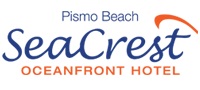 June 19 - Sea Crest Pismo Beach: I will be pouring on the beautiful Roof TopTerrace for all of the Sea Crest Pismo Beach's guests from 5-7pm. If you happen to be in town, the Sea Crest is a lovely hotel overlooking the ocean. There is not a bad room in the place. If you cannot make it when I am there, the hotel hosts a different winery every Wednesday of summer so it could be a wonderful place to spend a few nights.Visit their website for more information or to book your reservation.
Saturday, June 22 - Atascadero Wine Festival: We will be pouring at festival from 4-8pm on Saturday, June 22. Come by and taste your favorite ARV wines. This should be a warm and sunny day to spend with the family enjoying Art, Wine, and Food culture at the beautiful Atascadero Lake Park. Visit the Atascadero Wine Festival's website for more information.
June 29-30 - FIRST EVER Creston Wine Trail Passport Weekend: Come out to enjoy all Creston has to offer! We, along with our wonderful neighbors, are hosting our first ever Creston Wine Trail Passport Weekend. Each business you visit will have a signature stamp to stamp your passport. Make it to all of them and be entered to win one of six great raffle prizes which will include a bottle of wine from each of the wonderful wineries and a bottle of Creston olive oil!!! Passports are $25/pp and include wine tasting and food pairings at each stop (courtesy of Creston's legendary Loading Chute restaurant). There will live music and of course, the winemakers will all be on hand to discuss what makes Creston special for wine. For tickets please contact cate@chateaumargene.com or give us a call.
News!
New at August Ridge!!! With the weather warming up and the vineyards turning green we have decided to take on the new role of party venue! That's right, we will now be offering August Ridge as the perfect place to host a Anniversary, Bridal Shower, Baby Shower, Birthday and SO MUCH MORE! Use the venue and bring your own goodies or hire us to make your day easier. We can make a light lunch for you and of course, pair it with your favorite August Ridge wines. Barrel tasting could be a fun activity too! Call, email Jill or Livi, or come by the winery for pricing information, menu options and available dates. We recommend calling well in advance to ensure your event date is available!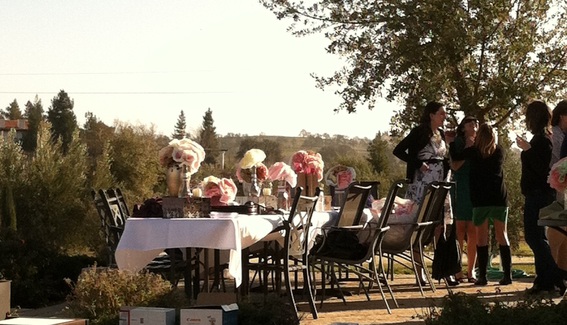 BACK ROADS OF PASO ROBLES: Wine tasting the way it should be. Take a journey through the beautiful and gently rolling hills of the Paso Robles countryside and discover some of the most exciting wines of California's Central Coast. Share an intimate wine tasting experience at the family-owned and operated wineries of the Back Roads, often while visiting with the winemaker or owner. To see a list of the other back roads businesses and their up-coming events visit the back roads website here.
CRESTON WINE TRAIL: We, along with four of our wonderful winery neighbors, have started the Creston Wine Trail!! The other members include B & E Vineyards, Chateau Margene, Shadow Run Vineyards and Stanger Vineyards plus Olivas De Oro Olive Company and The Loading Chute Restaurant in downtown Creston! We are the newest wine country destination in Paso Robles and are devoted to bringing customers award winning wines and products while still keeping it casual and intimate for our Visitors. Enjoy these relaxing places and visit our website for more information.
August Ridge Vineyards
8790 E. Highway 41
Creston, CA 92432
(805)239-2455